Feb 06
universalheadMovies and TV religion 11 Comments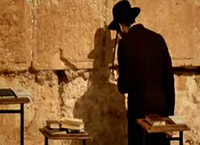 "Religion is an insult to human dignity. With or without it you would have good people doing good things and evil people doing evil things. But for good people to do evil things, that takes religion." Steven Weinberg
I strongly urge you to watch this documentary by Richard Dawkins, which takes a good, long, hard, rational look at the damage that religion is doing to the world, and the bigotry and fundamentalism it is perpetuating. There are some truly frightening people out there, fully convinced that their version of truth is divine truth, and determined to drag us back into a dark age of ignorance. And what is even worse, they are indoctrinating the adults of tomorrow with their own twisted version of reality.
How many times has the cry echoed throughout history while the most horrific atrocities were committed: "God is on our side."
I hope, without much hope, that one day the human race will wake up to itself and abandon primitive superstition. Only then can we hope to embrace tolerance for our fellow humans, ethical behaviour untainted by the expectation of reward or punishment, and fully enjoy all the wonderful diversity of which we are capable. Now that would be heaven on earth.