07 May 13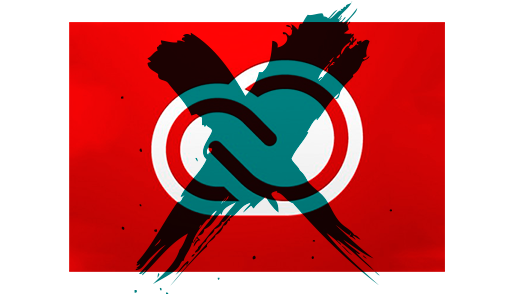 I've been using Adobe software since the very first versions, and I've bought just about every single upgrade they've released over the life of the company. Throughout my entire working career, some 25 years, I've paid Adobe tens of thousands of dollars to use, in essence, three programs: Illustrator, Photoshop and inDesign.
But that's not enough to satisfy the greed of this company. Now that they have virtually complete control over the graphics software market, Adobe wants to abuse that monopoly by getting access to my wallet every month. And if I continue in my profession and want to continue using their software, they want money from me every month for the rest of my life.
Adobe is stopping development on their Creative Suite and making their 'Creative Cloud' the only option for users of their software. No longer will I be able to buy the software, I'll have to rent it. And as soon as the money tap turns off, I won't be able to use it anymore, because the software checks in every month to see that I'm still paying.
This has got to stop!
I remember when Adobe stopped providing a manual with their product; replacing it first with PDF documents, and finally with an online mish-mash of user videos and badly designed Help pages. I remember being amazed that I was till paying the same amount to upgrade, but the physical manual had been taken away, and what a huge amount of money the company had just made for itself by doing so. But imagine the cash Adobe will be raking in now—no more physical product, no physical distribution, no local support, reduced piracy (piracy, I might add, that often leads to later purchasing)—just lots and lots of lovely regular cash from everyone's Visa cards, in return for a lot of useless twiddling and bloated 'features' that you use in real-world situations about 0.2% of the time.
Because every design professional knows that Adobe upgrades—even the more regular ones we'll supposedly be getting now version numbers will be done away with—are 90% useless bloat. I've been here since version one, and I know how fundamentally different the programs are now from the initlal releases. Strip out all the bells and whistles and you're pretty much left with multiple redo, the history palette, and layers as the only game-changing improvements over all those years. These programs still quit and freeze, and the interfaces are a primitive, outdated mess.
But the bottom line is, we cannot live in a world where companies have a hotline to our wallets. If this business model continues we'll all be paying out huge sums of money every month, locked in to vendors churning out mindless marketing spin as they increase their monthly kickback in return for nothing.
Adobe don't want to give us quality software at a reasonable price; they want to be the next Facebook. It's essential that we let Adobe know now that this forced subscription model is completely unnacceptable. Don't sign up to the Creative Cloud. Let CS6 become the last version we use if necessary, and hope that some company has the foresight to take on Adobe and beat it at its own game. As soon as that alterative is available, it will have a ready-made audience of millions of disaffected and exploited Adobe users eager to switch.
Don't sign up to the 'Creative Cloud'. Let Adobe know we won't put up with this abuse.
Update: Make your voice be heard—sign the petition!